This National Police Week, Launch Your Own Law Enforcment Career
As defenders of the people and upholders of the law, police officers perform an important, often undervalued service to their communities. They often risk their own safety to protect citizens, provide emergency support and pursue criminals to ensure justice is done. National Police Week pays homage to the tremendous personal sacrifices police officers make to ensure a safe and civil society. There are few careers as noble and respected as law enforcement; your choice to enter this field is a commendable one. Here is a brief look at how to become a policeman.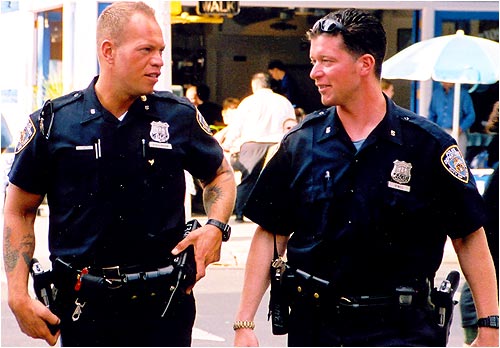 How to become a policeman
Police officers have a duty to know, understand, and enforce the law fairly, a task that requires a tremendous amount of training. According to the U.S. Bureau of Labor Statistics, most police officers master their skills by graduating from agency-specific academies. This training typically involves both classroom and field instruction, not to mention physical conditioning and exams. It is important to note that most agencies have additional physical requirements, so potential cadets must meet certain health and physical fitness criteria before even gaining acceptance to such a program.
While some programs accept those with high school diplomas, others prefer those with college educations. State and local agencies typically require a high school diploma or equivalent along with 12 to 14 weeks of police academy training. Federal agencies, however, often require bachelor's degrees and more extensive training. Some agencies, like the Federal Bureau of Investigation (FBI) prefer those with more even advanced degrees. Those who want to advance to the higher echelons of law enforcement, including sheriffs, police chiefs and detectives, must also typically earn at least a bachelor's degree. In some cases, extensive law enforcement experience or service in the US Armed Forces can replace some minimum education requirements.
Popular degrees for policemen
Excellent degrees for policemen include associate, bachelor's or master's degrees in areas like criminal justice, public administration or law enforcement. Programs vary in length and scope by level and discipline, but most include the following types of courses:
Leadership
Criminal Investigation
Criminal Procedure
Ethics
Criminal Law
Evidence Collection, Management
Forensics
While most policemen typically earn their degrees in the classroom, the Police Agency Training Council notes that some courses can often be completed online. This is a particularly good option for police officers who want to advance up the chain of command while keeping their current positions since the flexibility of online training better suits officers' often variable schedules. These online courses primarly deal with book-centric skills, like cyber investigations and basic civil or criminal justice courses; students must typically complete more hands-on courses or field training through a local campus or agency.
Beyond the badge: Career, retirement options
Those who complete police officer training typically become entry-level officers, often called beat officers, but with the right combination of training and experience, can advance to higher positions, such as police chief or detective. There are a number of law enforcement branches to choose from, including:
Campus-based college police
Local police
State police
The FBI
U.S. Marshalls
Upon retiring from the force, many former police officers pursue other works in public service, perhaps as corrections officers, security officers or even elected politicians. In some cases, these officers head back to the academy to help train tomorrow's generation of officers.
To protect and serve: Upholding a valiant tradition

In completing your law enforcement training, whatever its form, you will join a noble fraternity of officers dedicated to preserving citizens' safety and wellbeing, a commendable choice worthy of applause and respect. National Police Week may pay tribute to those serving our communities, but there is no better way to honor their service than to receive the training necessary to follow in their footsteps.